Vantage made it very straightforward for us, even going through hundreds of invoices manually to make sure every cost was correctly allocated. Nothing was too much trouble, and the levels of diligence were exceptional.

Steve Rodgers

MD, Raceways Motorcycles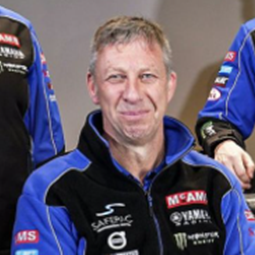 About Raceways Yamaha Limited
Raceways is a family owned, family run business that was established over 29 years ago. They are Yamaha Premier Exclusive Dealers but have a vast knowledge and experience of all makes and models of motorcycles. Raceways motorcycles are very proud to have won Yamaha's Master of Customer Care Award 3 Years running.
"We also run Yamaha's Official British Superbike and came so close to winning the championship in 2020 with Jason O'Halloran riding. As well as a long history of racing and winning in the British Superbike Championship we also secured four Isle of Man TT wins with Ian Hutchinson in 2015 & 2016" says Steve.
Motorsport Innovation
"The British Superbike Championship is the most competitive national race series in the world with the rules for the superbike class giving us a large degree of freedom in what we can do to the bike to improve performance." Steve continues, "with the field being so competitive you cannot hope to win by simply bolting of some aftermarket kit parts, so we must intensely develop the engine and suspension package to keep us at the front of the pack."
Why Vantage?
"We hadn't heard of R&D Tax Credits, but then we were introduced to Vantage by another team. We wanted to explore the option of gaining some R&D cost back to the race team" says Steve
"Vantage made it very straightforward for us, even going through hundreds of invoices manually to make sure every cost was correctly allocated. Nothing was too much trouble, and the levels of diligence were exceptional. The knowledge that they have of the motor racing made it easy for our technicians to explain the technical information and for Vantage to identify which was qualifying activity and which was not."
Vantage worked closely with Raceways' accountants to ensure that the claim was delivered in a timely manner. "The accountants were so impressed with the presentation of the claim that they are now recommending Vantage to their other clients as well!" says Steve
The Rewards
"The financial benefits are huge. We have received six figure refunds and credits which is ploughed straight back into the team, allowing us to plan development for the bike and to continue to keep us winning races and fighting for the championship."