Vantage were easy to work with and they made it very easy for us to give them the correct information and work with our key race team staff as well as our accounts team. It proved to be a big benefit to our business and really helped the team with finances to move forward and stay at the top of our game.

Pete Extance

Owner, Bournemouth Kawasaki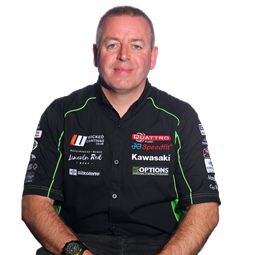 About Bournemouth Kawasaki
Bournemouth Kawasaki Limited was established in 2004 by Pete Extance as a specialist retailer for Kawasaki motorbikes. In 2010 they decided to contest in the British Superbike Championship, acknowledged as the premier domestic championship in the world. Since then, the team have gone from strength to strength and have been consistent front runners in the championship, with 2015 being their best season in BSB and at the Isle of Man TT races. In 2016 the team further expanded to run two bikes in the BSB and three different bikes in the Isle of Man TT. 
Motorsport Innovation
Bournemouth Kawasaki employ three members of staff dedicated to building and developing the bikes for both championships.
"We hadn't heard of R&D Tax Credits, but then we were introduced to Vantage by another team. We wanted to explore the option of gaining some R&D cost back to the race team" says Pete.
Upon visiting the workshop in Bournemouth to discuss the development of the Superbikes used in the BSB and Isle of Man TT championships, Vantage discovered that the qualifying activity was extensive. 
Why Vantage?
Vantage were recommended to Bournemouth Kawasaki by another team within the paddock. 
Pete tells us, "Vantage were easy to work with and they made it very easy for us to give them the correct information and work with our key race team staff as well as our accounts team. They explained clearly what qualified and what didn't. They had worked with similar style teams before, so they knew what they were looking for and the details needed to recover the R&D relief. It proved to be a big benefit to our business and really helped the team with finances to move forward and stay at the top of our game."
The reward
Bournemouth Kawasaki received benefits beyond their expectations, "we've received substantial rewards for our research and development work. We will certainly do as much R&D as possible going forward and use the funds to ensure the team is funded to win more championships."