A racing friend asked me whether I was using the R&D Tax Credit Scheme. I hadn't heard of it, but I'm very busy with the race team, so I was concerned that I wouldn't have time to do the work. Vantage made it easy. They were able to ask me all the right questions and then work with my accountants. There was actually very little for me to do.

Michael Rutter

Owner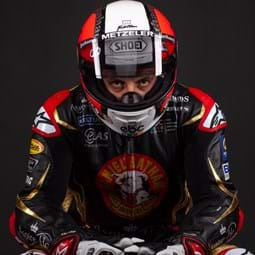 About Michael Rutter Ltd
As a motorcycle race team, the business is primarily involved in road racing, but alongside that, the team is always working on new ways to make their bikes faster and ultimately, for the team to improve.
The business has been hit quite hard by the pandemic. "It's entertainment at the end of the day and everything's closed. Our main sponsors are a brewery and they've been closed more than they've been open last year. Luckily we had enough budget in the team that we could carry on this year" 
Motorsport Innovation
As a race team, Michael Rutter is constantly developing. "All I want to do is make a bike go quicker and the team to improve and develop all the time. It's non-stop in motorsport trying to find the next new thing and make things better" says Michael.
Why Vantage?
Vantage were recommended to Michael Rutter by another racing team. Michael tells us, "For something like this you need to have someone you can trust."
"It was really straightforward...John came to see us and looked at what we'd done in the past. His knowledge of motorsport, meant he knew exactly which questions to ask and he was happy to work with our accountants on the financial side."
The reward
Michael Rutter have received and reinvested just over £40K back in to the team since working with Vantage.
"Getting the refund helps me improve my business. I've got more staff and more equipment, which wouldn't have been possible before."