Working with Vantage was fluent and very professional. John was very good at understanding my business and explained in detail what qualified for R&D and what didn't.

Lee Hardy

Team Owner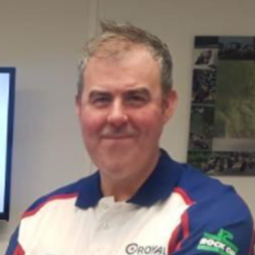 About Lee Hardy Racing Limited
Lee Hardy Racing is a professional motorcycle race team competing in a range of domestic and international championships. Primarily, they are a race winners in the British Superbike Championship but they also compete at the NW200, Isle of Man TT and the Macau GP. 
Motorsport Innovation
The rules for the superbike class in both the BSB and IOM dictate that the principal components (namely the engine, air box and bike frame) must be retained from a homologated road going version. This means that almost all other components such as wheels, radiator, swing arm, fuel tank, front and rear suspension have a large degree of development freedom, providing that the original bodywork of the bike retains its shape and 'silhouette'.
Lee says "This means that development of all aspects of the bike are required, just to remain competitive. Simply buying 'off the shelf' upgrades will not turn you into a race winning team, so we are constantly designing and trailing new components to increase the performance of the bike."
Why Vantage?
"R&D Tax Credits had been mentioned to me before through a friend of the sport. I was not aware if I could qualify as my business is quite small compared to most. Vantage were recommended to me and word of mouth recommendation means a lot to me. Working with Vantage was fluent and very professional. John was very good at understanding my business and explained in detail what qualified for R&D and what did not."
The reward
"R&D tax credits have massively helped my business to move forward. Due to the confidence I have in Vantage R&D, I can plan the R&D credits as part of my cashflow forecasting. I am always investing in my business to either help the team or ultimately improve the performance of the motorcycle. I would definitely recommend Vantage R&D simply because they are excellent at what they do!"