Vantage came to see us and helped us to understand the process and the information needed. They were brilliant. It was very surprising to see someone with such good knowledge, so that was a real advantage, I didn't have to explain anything at all, which was a godsend.

Ian Edwards

Fortis Racing & Mode Performance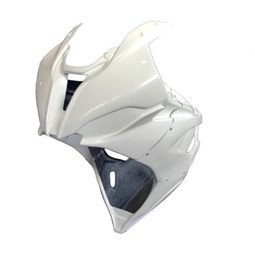 About Fortis Racing and Mode Performance
Fortis Racing is a manufacturer of specialised racing parts for World Super Bikes and British Super Bikes. Mode Performance is the UK importer for Brembo brake products. Both businesses undertake considerable R&D for motorcycle racing components.
Motorsport Innovation
Fortis Racing produce bespoke fuel tank rear swing arms, which are better suited to racing units. They are all built to customer specification and provide a better performance than what's seen as the standard. 
If a particular race team wants a specific brake disc designed, Mode will create a rapid prototype and produce the brake disc for them. Brembo are too big to be able to disrupt their production-line with bespoke production runs, so Mode effectively do the majority of their R&D and low-run production on their behalf.
Why Vantage?
"I hadn't heard of R&D Tax Credits before, but Vantage were highly recommended to me. John came to see me and made it very straight forward and simple. It was very surprising to see someone with such good knowledge, so that was a real advantage. I didn't have to explain anything at all, which was a godsend" explains Ian Edwards.
The reward
"The scheme has brought great benefits, not just to our businesses. Our customers come to us with specific needs to suit a specific motorcycle and we're able to give them exactly what they want."